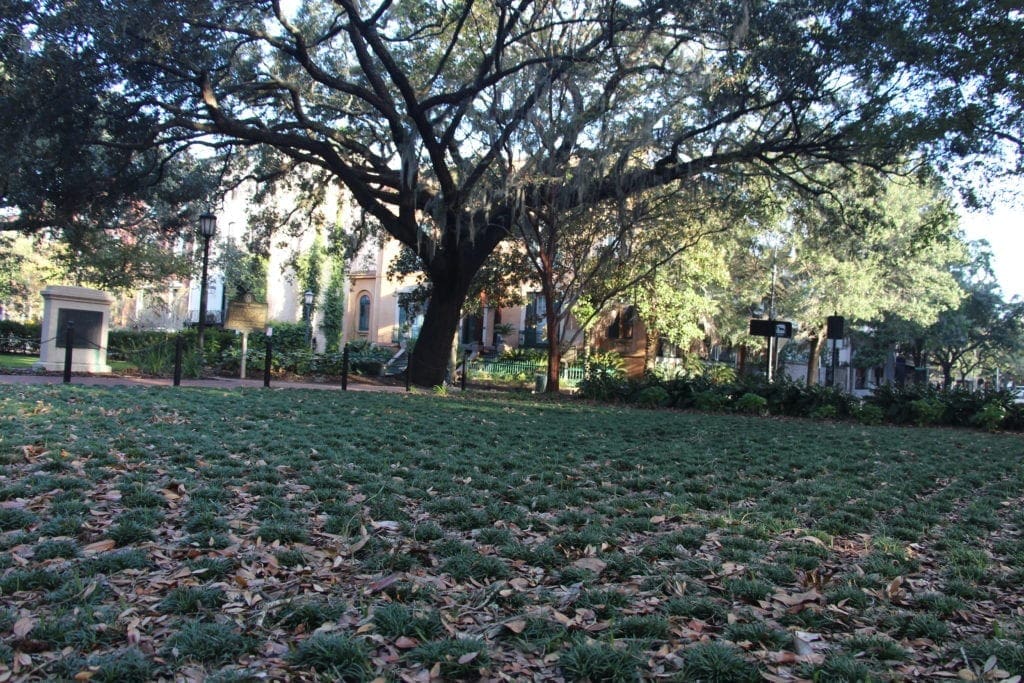 Here we go! Coming in at #1 for things to do in historic downtown Savannah is….
Walking the Squares.

Savannah's most unique feature is its squares. The 24 historic original squares were laid out in 1733 by General Oglethorpe. Johnson Square was the first square established and it's the largest square of the 24 original squares. Start at Johnson square and walk South down Bull Street. Along the way, you'll discover 4 other squares before you end up at Forsyth Park!



Forsyth Park. 


No trip to Savannah is complete without going to Forsyth Park. Located between Drayton and Whitaker Streets, you'll find the greatest fountain in the Southeast! This park is home to SCAD students enjoying the sun, tourists enjoying the monuments, and angel oak trees. 



You can eat where pirates use to live.

Seven blocks west from where General Oglethorpe landed in 1733, The Pirate's House history begins. Savannah's World Famous Pirates' House is located on one of the most historic spots in Georgia. It was first opened in 1753 as an inn for seafarers, and fast became a meeting point for pirates and sailors from the Seven Seas. Since then, The Pirates' House has been entertaining visitors with a bounty of delicious food, drink, and rousing good times!
4. You can visit the home of one of the greatest songwriters ever!
John Herndon Mercer was an American lyricist, songwriter, and singer. He was also a record label executive who co-founded Capitol Records with music industry businessman Buddy DeSylva and Glenn E. Wallichs. He is best known as a Tin Pan Alley lyricist, but he also composed music. Johnny Mercer was born in Savannah on November 18th, 1909.
5. You can shop until you drop on Broughton Street!
Broughton Street in historic downtown Savannah offers a variety of shopping and dining experiences. Shop local low country stores for coastal decor,  eat ice cream at world-famous Leopold's, and stop by your favorite national retailers like lululemon or Urban Outfitters.  Check out the new Starbucks at the corner of Broughton Street and Drayton Street.
6. You can eat low country cuisine. 
Known for Southern cooking like Paul Deen's restaurant, Savannah has some of the best mouthwatering low country cooking you'll find anywhere East of the Mississippi River. Try Mrs. Wilkes for a true southern low country experience or The Olde Pink House for a memorable dinner on one of the historic squares.
7. You can visit the greatest art school in the country!
SCAD prepares talented students for creative professions through engaged teaching and learning in a positively oriented university environment. SCAD's campus covers most of downtown Savannah and can easily be identified by its signage. If you're traveling with your high-school-age children, check out SCAD!
8. You can walk Savannah's historic squares laid out by General Oglethorpe.
The U.S. city of Savannah, Georgia was laid out in 1733 around four open squares, each surrounded by four residential ("tything") blocks and four civic ("trust") blocks. Once the four wards were developed in the mid-1730s, two additional wards were laid out. The layout of a square and eight surrounding blocks was known as a "ward." The original plan (now known as the Oglethorpe Plan) was part of a larger regional plan that included gardens, farms, and "outlying villages." While some authorities believe that the original plan allowed for the growth of the city and thus expansion of the grid, the regional plan suggests otherwise: the ratio of town lots to country lots was in balance and growth of the urban grid would have destroyed that balance.
9. You can rest in the shade of angels oaks.
While walking downtown Savannah you find angel oak trees everywhere. Take time to enjoy the canopy of one of these gentle giants and take in the beauty of historic Savannah.
10. You can have drinks on a rooftop bar and watch cargo ships travel down the Savannah River.
Boom! Savannah is home to some of the best rooftop bars in the low country. Stop by Cotton Sail or Rocks on the Rooftop and watch container ships pass by while you're sipping on a mint julip!