Bingo Loco
December 15 @ 8:00 pm

-

11:00 pm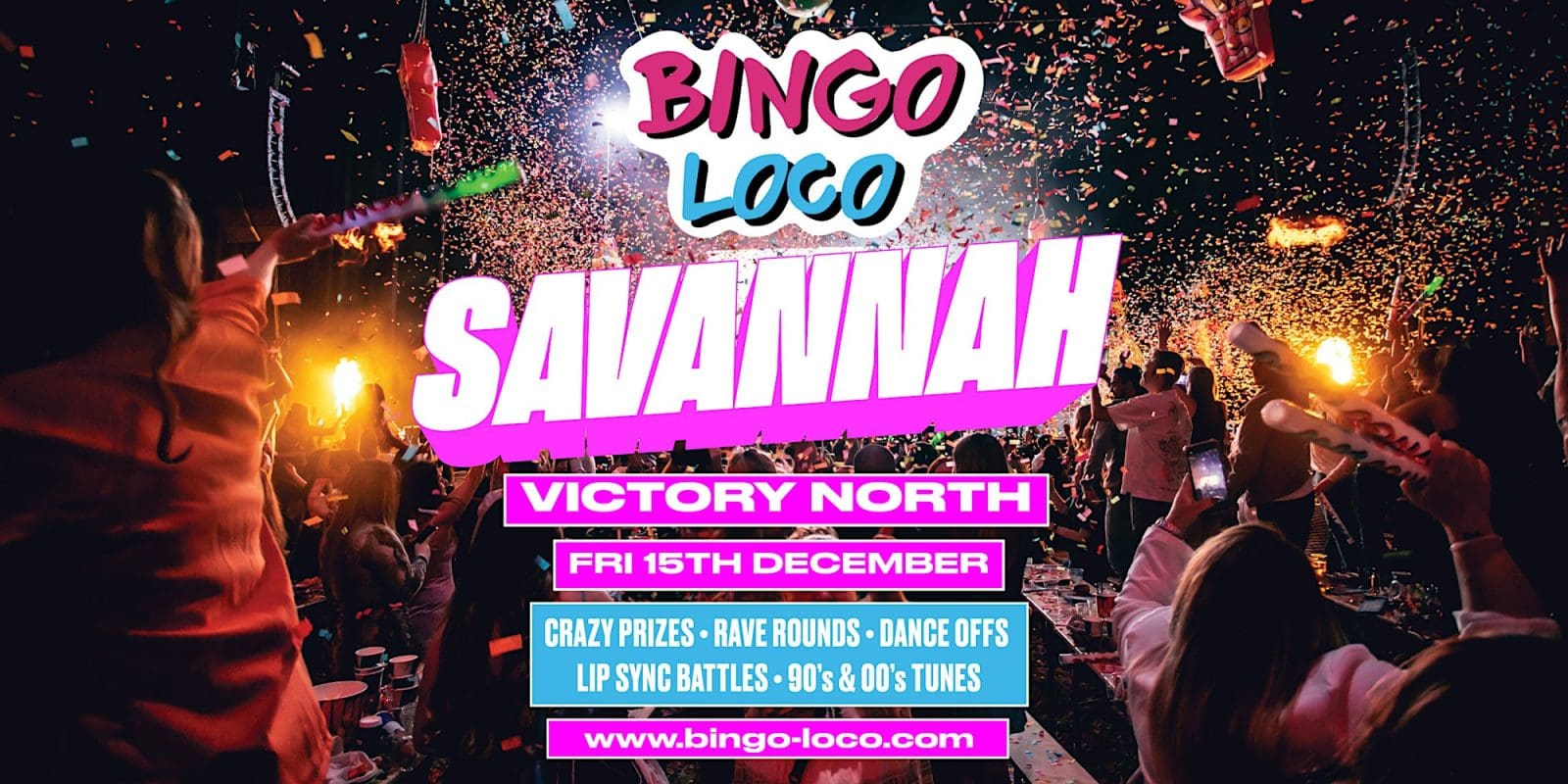 The party bingo craze that has been sweeping its way across America is finally here to showcase itself to Savannah!
𝗣𝗔𝗥𝗧𝗬 𝗟𝗢𝗩𝗘𝗥𝗦 𝗢𝗙 𝗦𝗔𝗩𝗔𝗡𝗡𝗔𝗛 𝗔 𝗽𝗮𝗿𝘁𝘆 𝗯𝗶𝗻𝗴𝗼 𝗲𝘃𝗲𝗻𝘁 𝘁𝗵𝗮𝘁𝘀 𝗯𝗲𝗲𝗻 𝗺𝗮𝗸𝗶𝗻𝗴 𝘄𝗮𝘃𝗲𝘀 𝗮𝗰𝗿𝗼𝘀𝘀 𝗔𝗺𝗲𝗿𝗶𝗰𝗮 𝗶𝘀 𝗰𝗼𝗺𝗶𝗻𝗴 𝘁𝗼 𝘁𝗼𝘄𝗻 𝗼𝗻 𝗗𝗲𝗰𝗲𝗺𝗯𝗲𝗿 𝟭𝟱𝘁𝗵!!🥂🍻
Christmas is a time of catching up with friends over too many alcoholic drinks.. and we have designed the perfect night for just that! Turn your Christmas into a loco one this year with and come join in the fun! What is a Christmas Bingo Loco event I hear you say?
Rounds of Wild Festive Bingo
Comedian Presenters
The best Christmas Music
Dancing on Tables
Rave Rounds
Lip-Sync Battles
Weird and Marvelous Prizes (ho ho holidays)