84 (Van Halen Tribute) w/ special guest Excitable (Def Leppard Tribute)
December 16 @ 8:00 pm

-

11:00 pm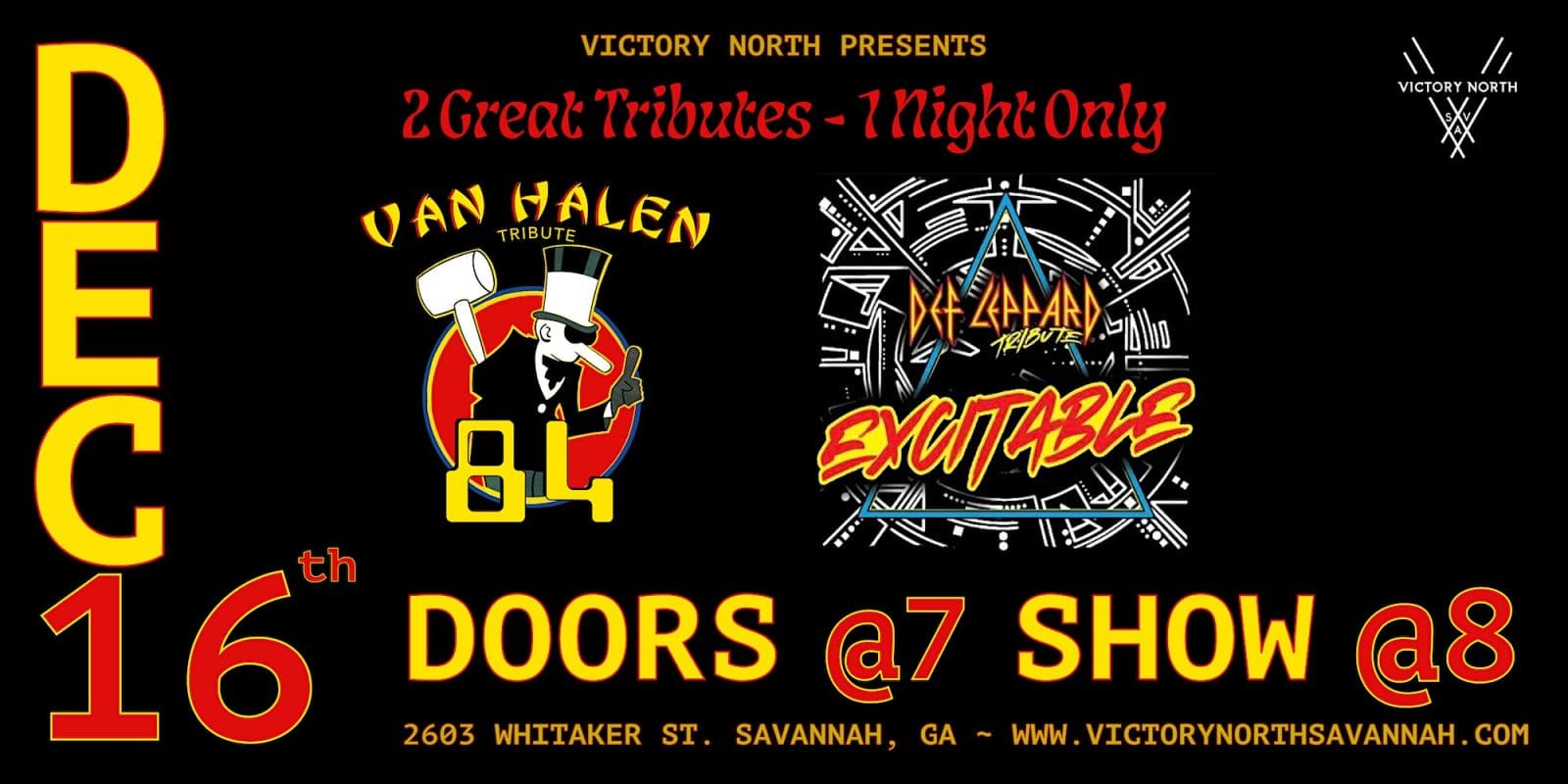 Don't miss this incredible night of rock with 2 Amazing Tributes band to Van Halen and Def Leppard.
If you love rock and roll and never got a chance to see Van Halen or Def Leppard, you won't want to miss 84 and Excitable who pay tribute to these acts. It's just like being at the show. They've been selling out shows all over Savannah for years and we're pleased to bring them to Victory North in December.
84 BIO
84 is the most fun you can have at a Van Halen tribute show!
You won't believe how great they sound, or how much fun you will have!
From the gear to the outfits, to the squeals and nonstop action, you're gonna say you've found your new favorite Van Halen tribute!!!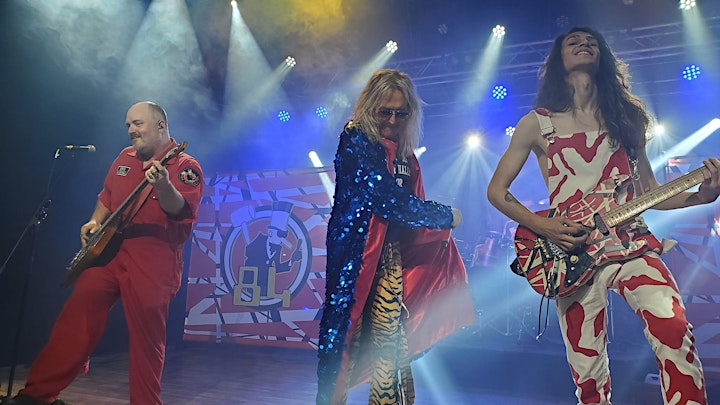 EXCITABLE BIO
Some of the greatest musicians in the southeast have joined together to pay tribute to the might Def Leppard!
Excitable works very hard to meticulously replicate all of Def Leppard's HUGE hit songs that the world has come to know and love.
They also push to capture the feel and vibe that represents Def Leppard. Time after time, they deliver a performance that makes the audience feel like they just experienced the real thing! Let's Get Rocked!!