Skidaway Island Flea Market 2023
What: The Skidaway Island Flea Market
When: Saturday, March 11th, 2023 9:00 am till 1:00 pm
Where: Messiah Lutheran Church, 1 West Ridge Road, Skidaway Island 31411
Oh boy, let me tell you about the Skidaway Island flea market! It's the biggest thing to hit this tiny island every year, and it's an event that locals and tourists alike can't resist. It's like a treasure hunt for weird and wonderful things, where you can find everything from antique furniture to vintage vinyl records, and even some questionable fashion choices (hello, 80s neon windbreaker!). Fun fact: flea markets get their name from the French word "marché aux puces", which literally translates to "market of fleas". Why? Because back in the day, vendors would sell their wares on old, flea-infested mattresses. Ew. Thankfully, things have come a long way since then, and now you can find all sorts of unique, one-of-a-kind items at flea markets like Skidaway Island's. So whether you're looking for a quirky piece of decor for your home, or just want to spend a lazy Saturday wandering around and people-watching, the Skidaway Island flea market is definitely worth checking out.
Remember,  sales are cash only.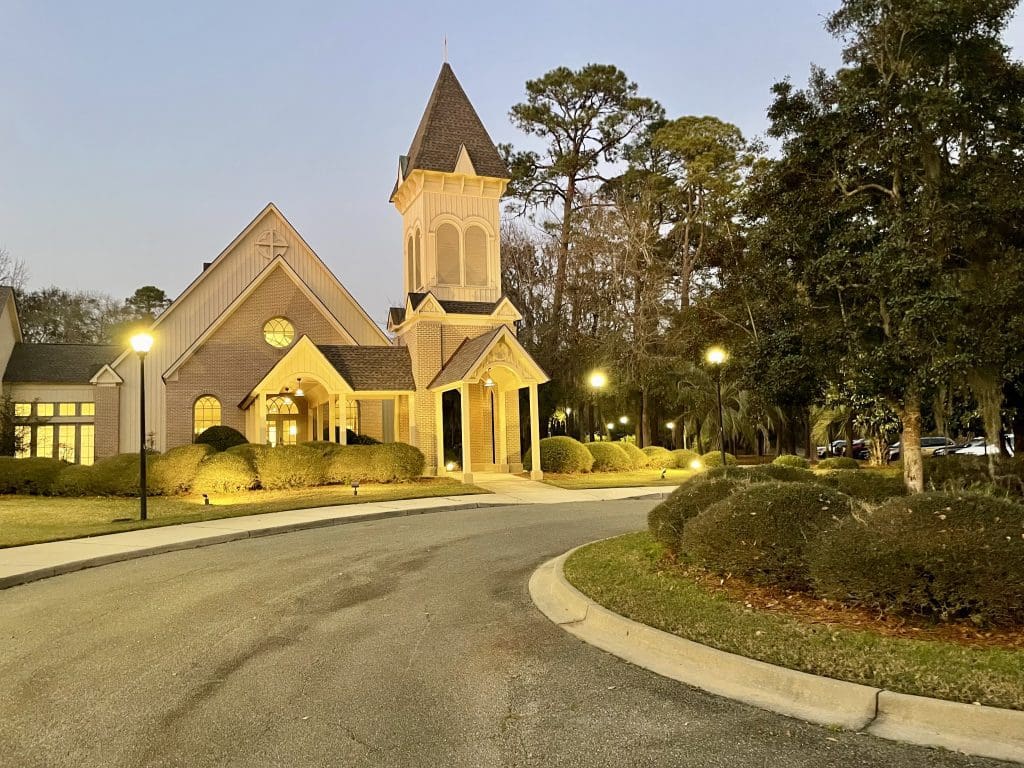 Messiah Lutheran Church is home to the Skidaway Island Flea Market!