The Skidaway River is an 8.4-mile-long (13.5 km) tidal river in the U.S. state of Georgia. It is located in Chatham County southeast of Savannah. Its north end is at the Wilmington River, and it flows southwest through Skidaway Narrows to end at the Burnside River, which connects via the Vernon and Little Ogeechee rivers with Ossabaw Sound, an arm of the Atlantic Ocean. The Skidaway River flows between Skidaway Island to the east and Dutch Island and Isle of Hope to the west. It is part of the Atlantic Intracoastal Waterway.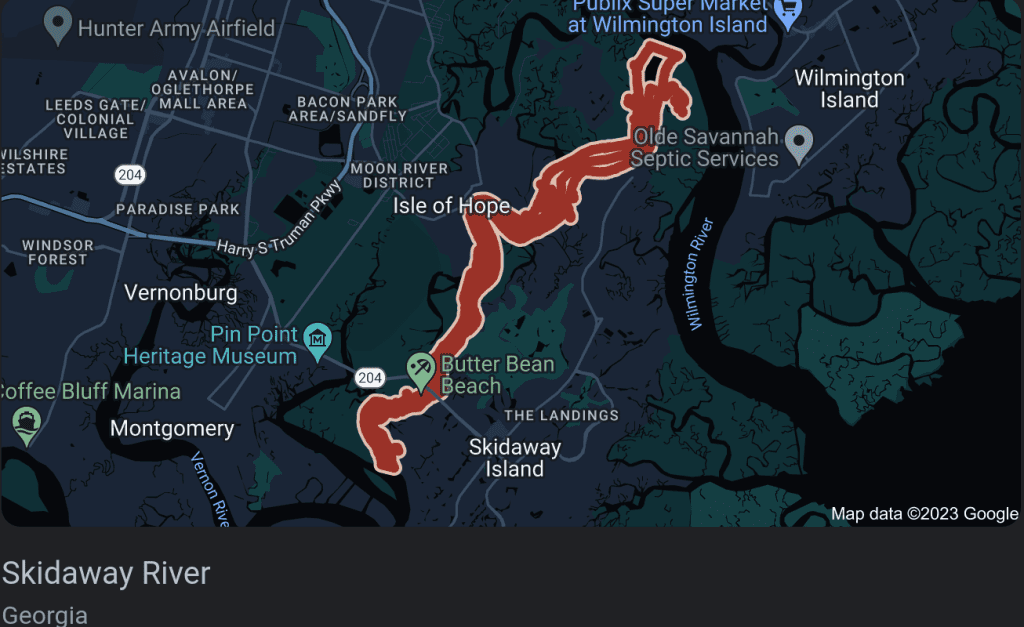 Map Credit: Google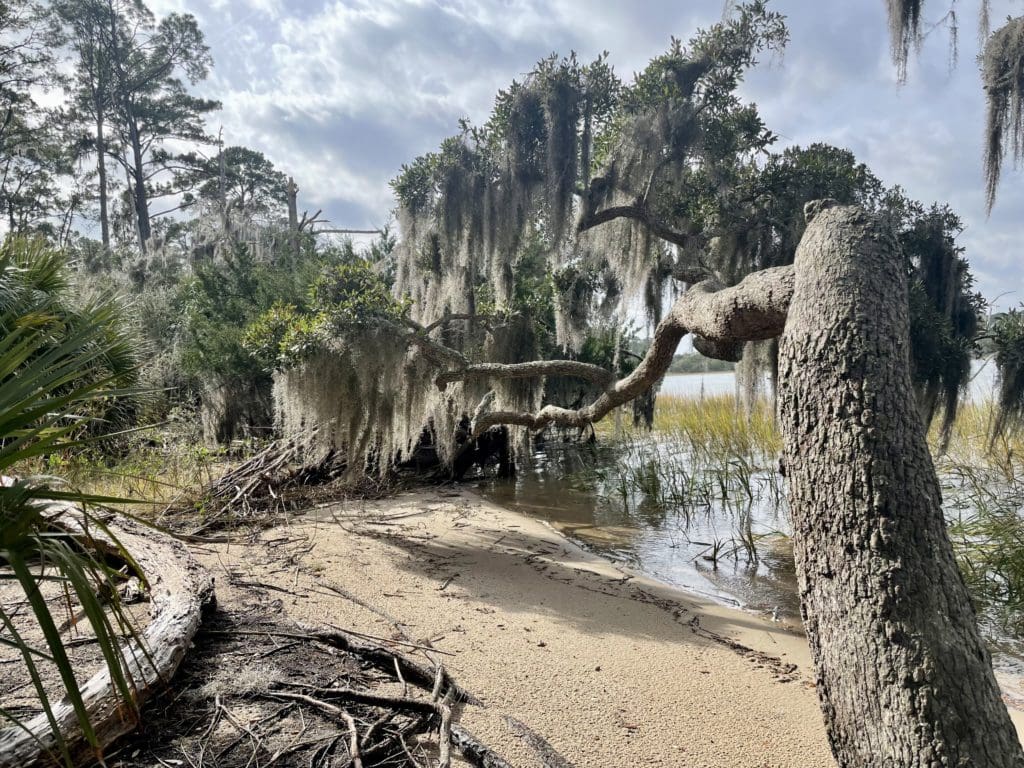 There are several islands located along the Skidaway River in Georgia, USA. One of the most notable is Skidaway Island, which is located at the mouth of the river and is home to Skidaway Island State Park. This island is accessible by road and is a popular spot for hiking, camping, and nature observation.
Another island located along the Skidaway River is Green Island, which is located just upstream from Skidaway Island. This island is largely undeveloped and is only accessible by boat.