SOLD OUT:Ossabaw Island: Walk with the turtles day trip: Sunday, August 29
August 29, 2021 @ 8:00 am

-

2:30 pm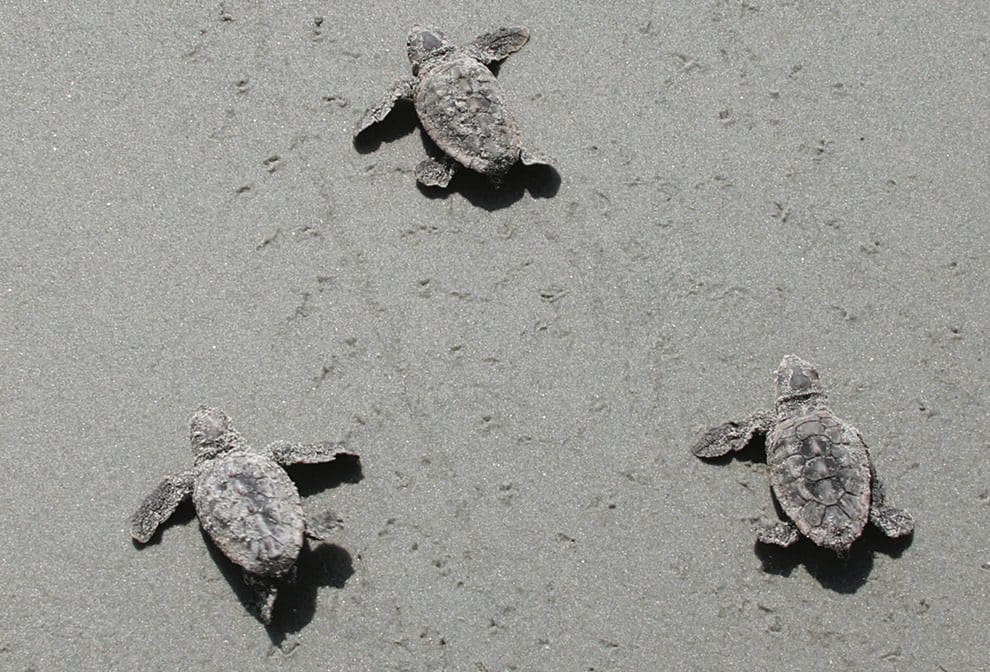 SOLD OUT: Walk with the Turtles on Ossabaw Island, Sunday, August 29, 2021
A day on the beach of Ossabaw Island, an unspoiled barrier island in coastal Georgia, owned by the State of Georgia. Learn about loggerhead sea turtle nesting and habitats, and about Georgia barrier island ecology. Hosted by the Ossabaw Island Foundation.
Depart 8:00 am from Delegal Creek Marina on Skidaway Island, just outside of Savannah. After a 30-minute boat ride across Ossabaw Sound, arrive on Ossabaw Island, then travel by pick up truck to the beach to learn about turtle hatchings. Enjoy a picnic lunch (bring your own lunch) at the pavillion at the south end bone yard beach. Return to the North End as boat departs the island for the mainland at 2:00 pm.
During your time on Ossabaw Island, you may have the opportunity to:
Experience a variety of sea turtle monitoring techniques;
Participate in a post-hatch nest excavation and data collection;
Learn about sea turtle nesting and conservation efforts to restore their populations in an evening presentation;
View sets of tiny turtle tracks from a nest to the beach;
See a hatchling making its way out of a nest and into the ocean.
What you should know: Wildlife-based events cannot be guaranteed, as they are dependent on location, weather and timing of the hatch.
Fees include round trip transportation from Delegal Marina on Skidaway Island to Ossabaw Island's North End; transportation across the island, plus the turtle program.
Mask policy: Currently, masks are not required, but are encouraged for unvaccinated people. This policy is subject to change based on State of Georgia and Chatham County mandates.
An informational email about the trip will be sent to all who are registered, approximately 1 week before the trip.
Contact the Ossabaw Island Foundation for more information: 912-344-3900 or [email protected]
For information about Ossabaw Island visit ossabawisland.org