Ossabaw Loggerhead Turtles day trip: Fri Aug 25 or Sun. Aug 27, 2022
August 25 @ 8:00 am

-

August 27 @ 2:30 pm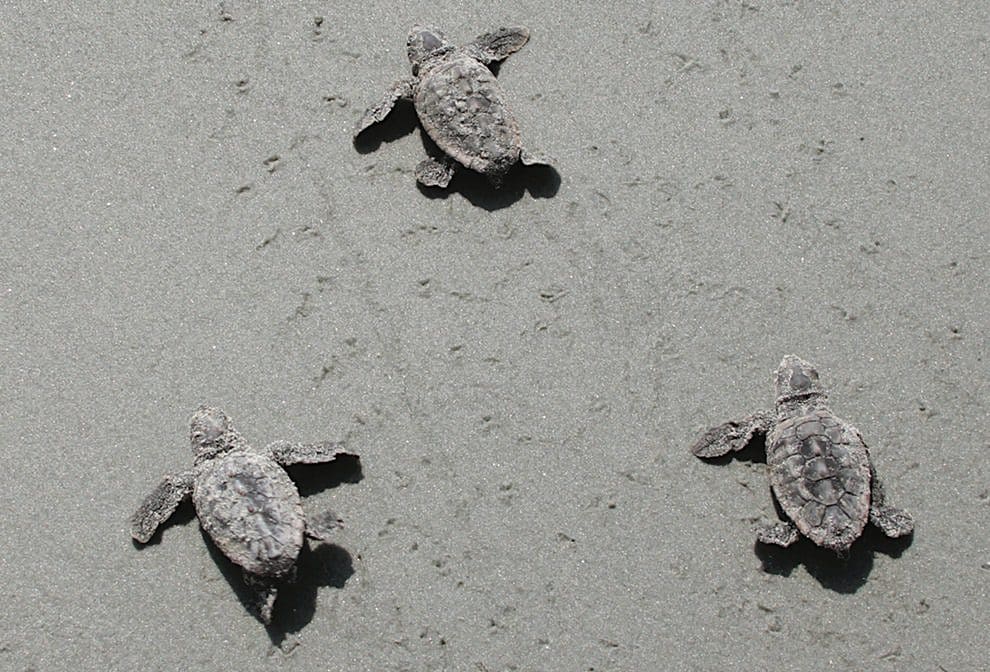 A Coastal Ecology Trip focusing on Loggerhead Turtle habitat.
Hosted by John "Crawfish" Crawford, one of coastal Georgia's most respected ecologists.
Depart 8:00 am from Delegal Creek Marina on Skidaway Island, just outside of Savannah. After a 30-minute boat ride across Ossabaw Sound, arrive on Ossabaw Island , then travel by pick up truck to the beach to learn about turtle hatchings. Enjoy a picnic lunch (bring your own lunch) at the pavilion at the south end bone yard beach. Return to the North End as boat departs the island for the mainland at 2:00 pm.
During your time on Ossabaw Island, you may have the opportunity to:
Experience a variety of sea turtle monitoring techniques;
Participate in a post-hatch nest excavation and data collection;
Learn about sea turtle nesting and conservation efforts to restore their populations in an evening presentation;
View sets of tiny turtle tracks from a nest to the beach;
See a hatchling making its way out of a nest and into the ocean.
What you should know: Wildlife-based events cannot be guaranteed, as they are dependent on location, weather and timing of the hatch.
Fees include round trip transportation from Delegal Marina on Skidaway Island to Ossabaw Island's North End; transportation across the island, plus the turtle program.
Information: [email protected] or 912-272-1448