New trip! Lift Every Voice: Ossabaw/Pin Point African American History Tour
August 15, 2021 @ 9:00 am

-

1:00 pm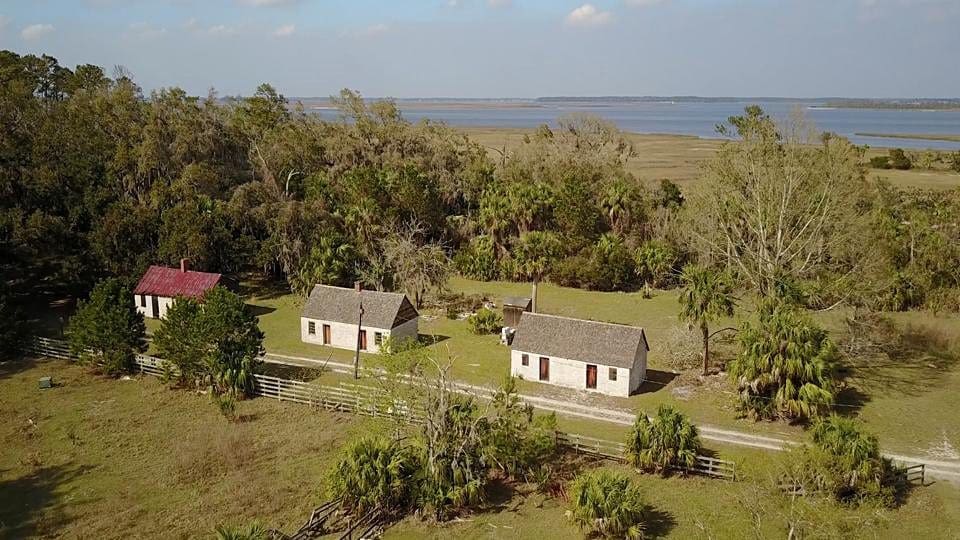 We've added this Sunday 8/15 trip due to high demand. A morning trip to Ossabaw, and a ticket to Pin Point Heritage Museumgood through 8/31.
Due to the popularity of our Lift Every Voice: Ossabaw/Pin Point African American History trip on Saturday, we have added another trip for the very next day!
Part 1: Visit Ossabaw Island on Sunday morning for a tour focusing on the island's African American/Gullah Geechee history ("Chapter 1" of the history.)
Part 2: Receive a voucher/ticket for the Pin Point Heritage Museum valid through August 31, 2021. ("Chapter 2" of the history). Pin Point Heritage Museum is open Thursdays, Fridays, and Saturdays.
Trip description: The day begins with a morning boat trip to Ossabaw that includes the natural and cultural history of the Moon River District, with emphasis on the many historic African American communities of the area. On Ossabaw, visitors will go on a walking tour of North End plantation, including three restored tabby cabins built by enslaved Africans for their housing. Learn about Hercules & Betty in the 1770s, the Bond brothers in the 1850s and 1860s, and their descendants who founded Pin Point community in the 1890s. Daily journals from an Ossabaw Island plantation in the mid-19th century are included in the tour. Tour leaders are Elizabeth DuBose, Executive Director of Ossabaw Island Foundation, and Hanif Haynes, a historic interpreter with Pin Point Heritage Museum. Haynes is a resident of Pin Point community and is a descendant of Benjamin Bond, an enslaved man who lived on Ossabaw Island and was a founder of Hinder Me Not Baptist Church on Ossabaw after emancipation.
The Pin Point Heritage Museum experience emphasizes the crabbing and oystering culture of early/mid 20th century Pin Point. The Pin Point community was founded in 1896 by groups of freedmen (formerly enslaved people) many of whom had lived and worked on Ossabaw Island both while enslaved and after emancipation. Interpretive guides are Hanif Haynes and Gail Smith, a Pin Point resident and descendant of the Bond family and the Dilward family who founded Pin Point, and the Martin family whose relatives worked on Ossabaw in the 20th century.
* * * * * * * * * * * * * *
Trip basics: Pre-registration required. Lift Every Voice: Ossabaw/Pin Point African American History Tour
Tickets: Space is limited. Reservations required.
Admission to Ossabaw and Pin Point Heritage Museum is free for this two-part tour.
Transportation fee: $40 for boat to Ossabaw Island.(Private boats are prohibited for this tour.)
$5 for a donation to Pin Point Heritage Museum.
PLEASE NOTE: An informational email will be sent to all who are registered. The email will be sent within 24 hours of our receiving your registration. It will include specifics of departure location, what to bring, what to wear, the latest mask-wearing policies for both sites, based on State of Georgia and Chatham County requirements, and more.
For further information email [email protected]