Monthly Concert Series, Celebrating the Women of Jazz
August 15, 2021 @ 5:00 pm

-

7:00 pm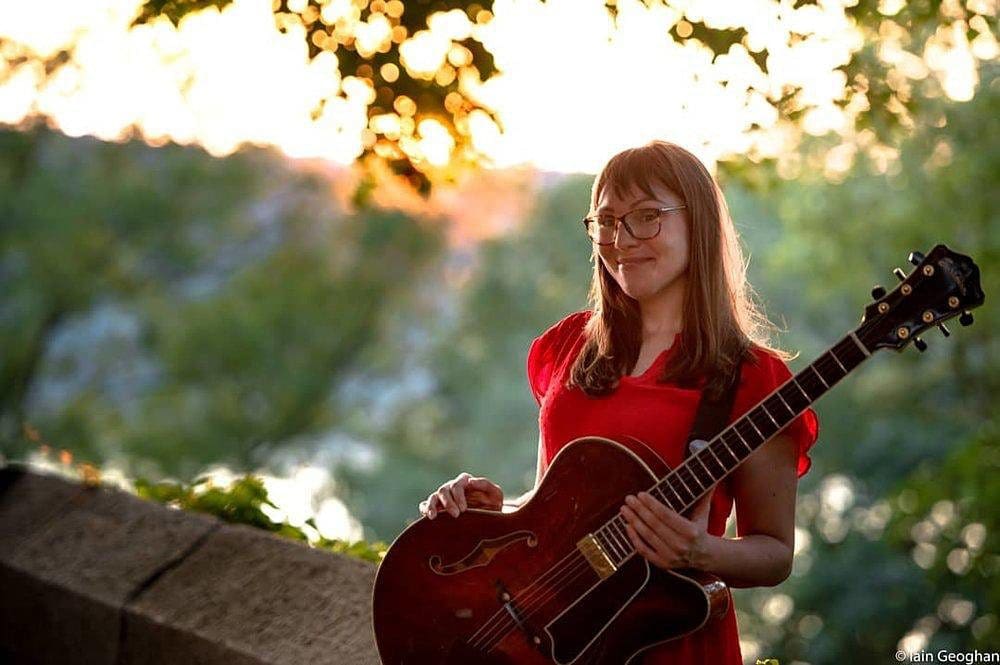 Celebrating the Women of Jazz
Savannah Jazz Board President and CEO of Benedetto guitars called featured artist, Jocelyn Gould, "a leader in the next generation of great mainstream jazz guitarists."
Jocelyn Gould has performed internationally in the groups of Grammy nominated vocalist Freddy Cole, trumpeter Etienne Charles, and trombonist Michael Dease. She was also the 1st place winner of the 2018 Wilson Centre International Guitar Competition.
Gould will be accompanied by Maggie Evans, an accomplished jazz bass guitarist and vocalist, along with her husband, Jackson Evans, a skilled jazz guitarist and vocalist in his own right. They will do a revue of the great female songbirds of jazz for a beautiful evening of uplifting music.
Cocktails at 4:20, Doors open at 4:40.