Ana Popović
June 10, 2021 @ 8:00 pm

-

11:00 pm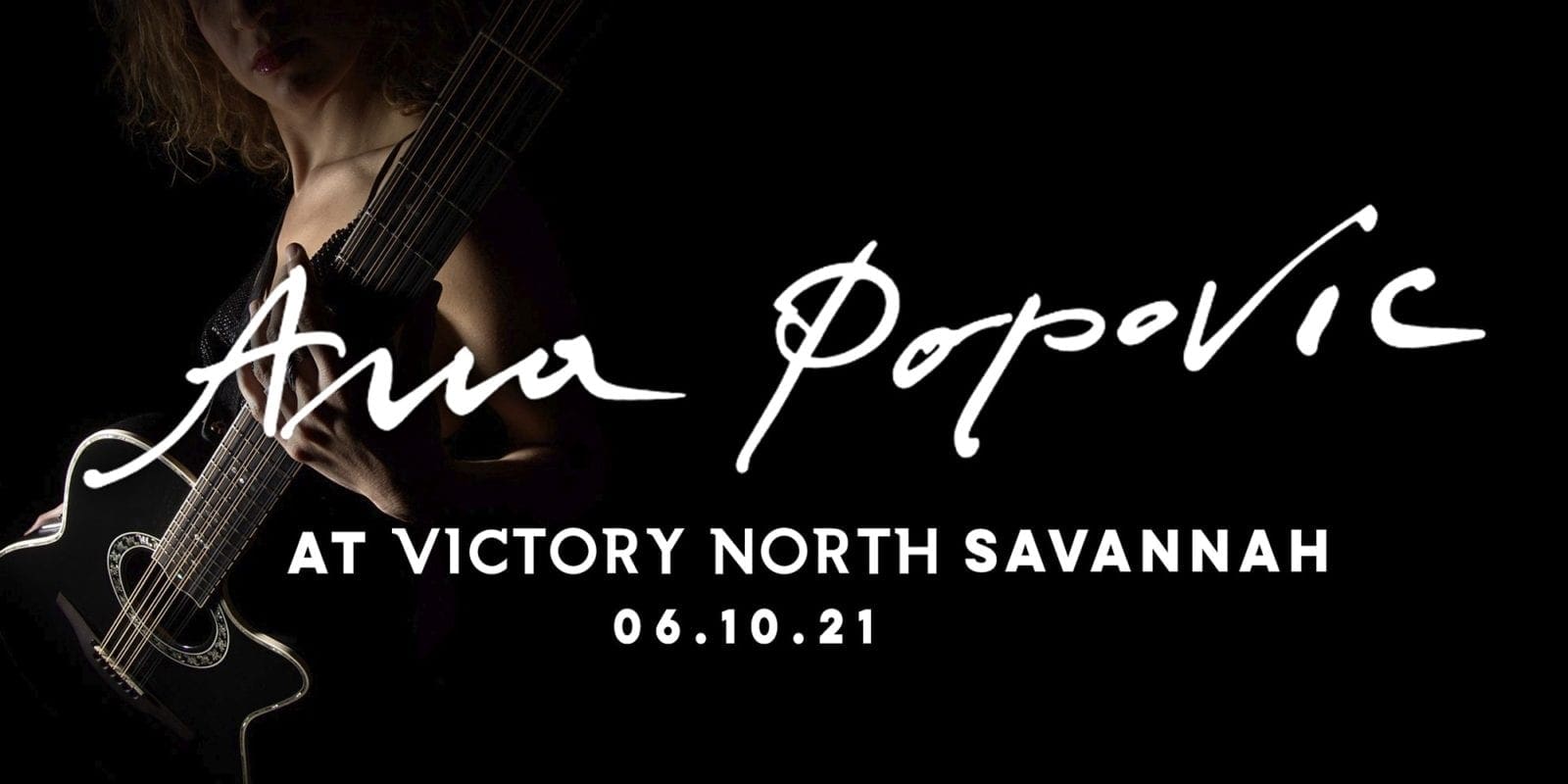 Acknowledged as one of the greatest guitarists of our time, Blues singer Ana Popović celebrates 20 years on the road at Victory North SAV!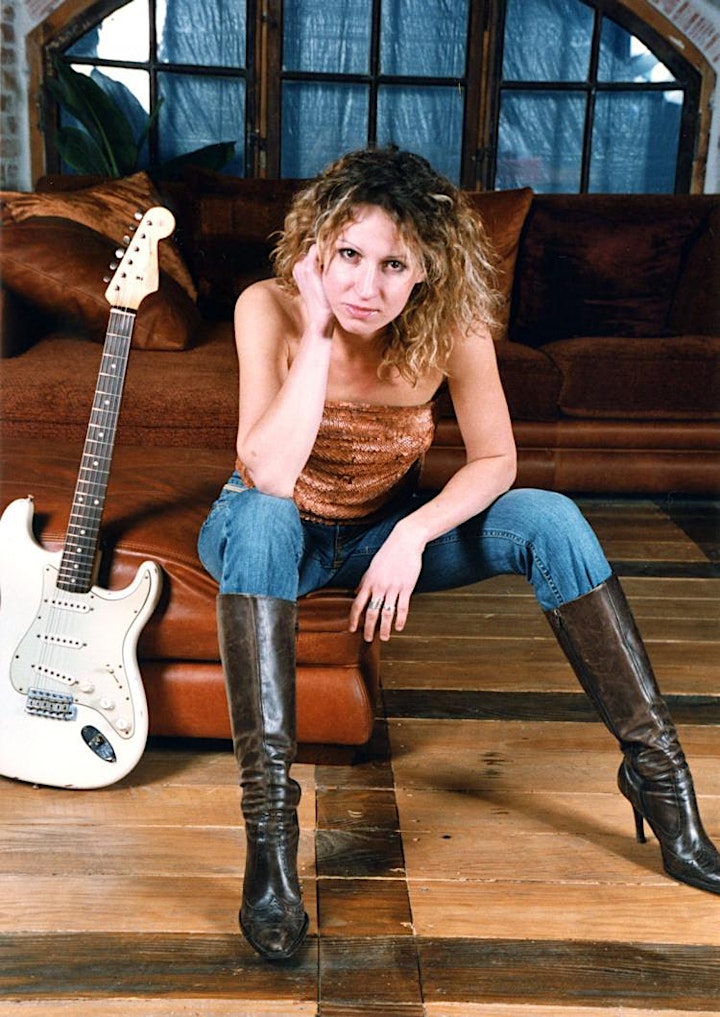 Ana Popovic celebrating 20 years as a touring musician. The award-winning guitar player, singer and songwriter therefore releases 'Live for LIVE', an exciting hour and a half CD & DVD demonstrating why she's proudly looking back at a career of thousands of shows worldwide. This high-energy concert showcases not only Ana's mesmerizing guitar skills but also her fabulous band, successfully merging musical styles. Ana's passion on stage is so evident that the title sums it up, this IS what she lives for.
"It's really hard to believe that twenty years ago, I gave up a career in graphic design, formed the Ana Popovic band, and decided to be a full-time musician. Soon after, I traveled to Memphis to record HUSH!, my first solo release," says the hard-touring guitar slinger speaking from her home in Los Angeles. "I had big dreams back then and I still dream big today."
"Around that time, I appeared as a special guest on tour with Michael Hill. It was my first North American tour and that springboarded me to the point where today, two decades later, I can proudly look back at a career of thousands of shows over five continents. I've successfully merged musical styles and inspired a new generation of guitar players male and female to start pursuing their dreams, regardless of where they were born. Sometimes, the clichés about (music) business are right. If you work hard enough and want it bad enough, you can make anything happen."
"It feels like just yesterday, I started this project in a garage in Belgrade. Friends and family where supportive, a try-out show at a local bar became a steady gig, and through perseverance and hard work, here we are now. To celebrate the occasion, my six-piece band is walking down memory lane playing music of all of my albums. I'm excited to play older tunes I haven't played in a while, giving 'fans of the first hour' that sweet 'a-ha feel'.
Ana estimates that over the years she has done about 2500 shows, and easily has another 2500 in the making. "I never get tired of it." That unconditional drive shows on 'Live for LIVE'. About the recording Popovic says: "I have the best job in the world that allows me to lose myself in music. Performing with a fabulous band that musically connects to every move and every idea I bring to the stage, while sparking their own musical background to bring out the best in all of us."
SUPPORT ARTIST: ISAAC SMITH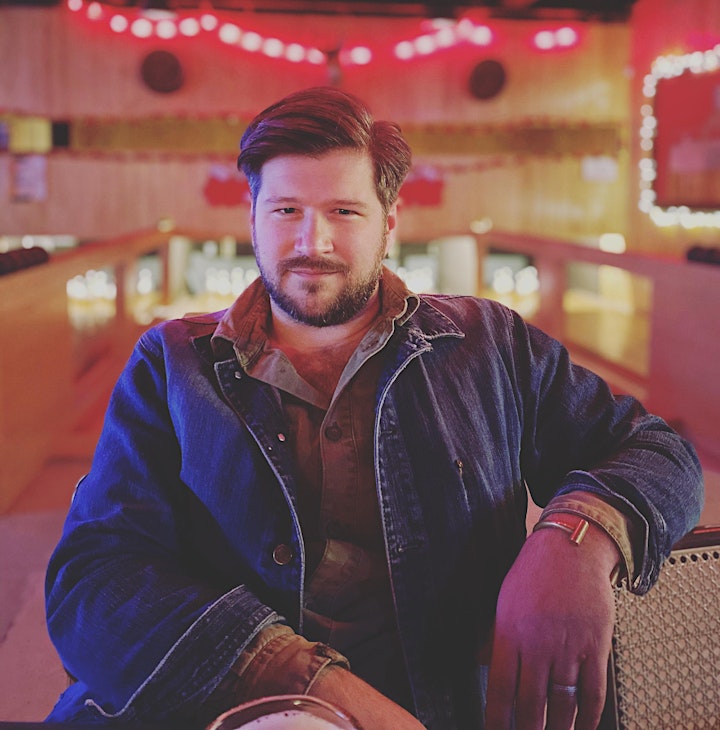 FROM THEN TO NOW
Born and raised in Atlanta, GA, there is no denying his southern soulful influences. After relocating to Savannah, GA, Isaac picked up song writing. He and his friends quickly formed a band and recorded their first EP in 2014 titled "Magnolia Bloom".
Learning and growing in their writing and live performance, Isaac and the band, composed of Robert Saunders (Drums ) and Ethan Stewart (Guitar), set out to record their first full length album, 'Young Or Old". Released in late October 2017, the new album brings a comforting sound of Americana Rock Pop with undertones of Soul.
http://www.isaacsmithmusic.com/