Dumpster Rental Skidaway
ABC Waste. The best waste container company in Savannah! 

Dumpster Roll Off Containers
 

|

 

Dumpster Rental
The best way to handle home remodeling, new home construction, garage cleanups, and spring cleaning is with an excellent dumpster rental. 
ABC Waste
 has containers for all jobs, no matter what size! 
ABC Waste was originally founded by James Hodges and Ellen Flinchum-Hodges in 1956, the same year Elvis Presley came to Savannah!
For any larger-than-normal waste needs, ABC Waste has your back with a variety of options for roll-off dumpsters for any business. ABC Waste provides the quickest response time of any company in the Savannah area with the ability to service large jobs that may require multiple trucks per day. Don't let large amounts of trash pile up at your location.
We offer 20 and 30 yard roll offs for our construction and industrial customers, as well as the option to lease compactors and balers for our industrial and warehousing clientele. ABC is committed to building a better tomorrow which is why we have built lasting relationships with our local recycling facilities in order to collect construction and demolition materials and dispose of in accordance with LEED standards.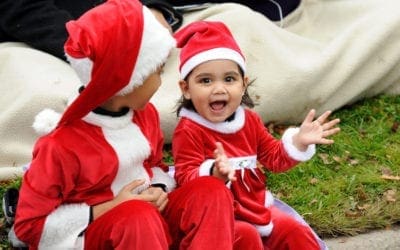 Golf Cart Parade The Landings What:  Landlovers Holiday Golf Cart Parade & Party When: Sunday, December 4. Gather at 3:00 pm, Parade starts at 3:30 pm Where: Post-parade festivities at Landings Harbor Marina, carts meet at Landings Association Building Cost: Free...