The Best Coffee Shop on Skidaway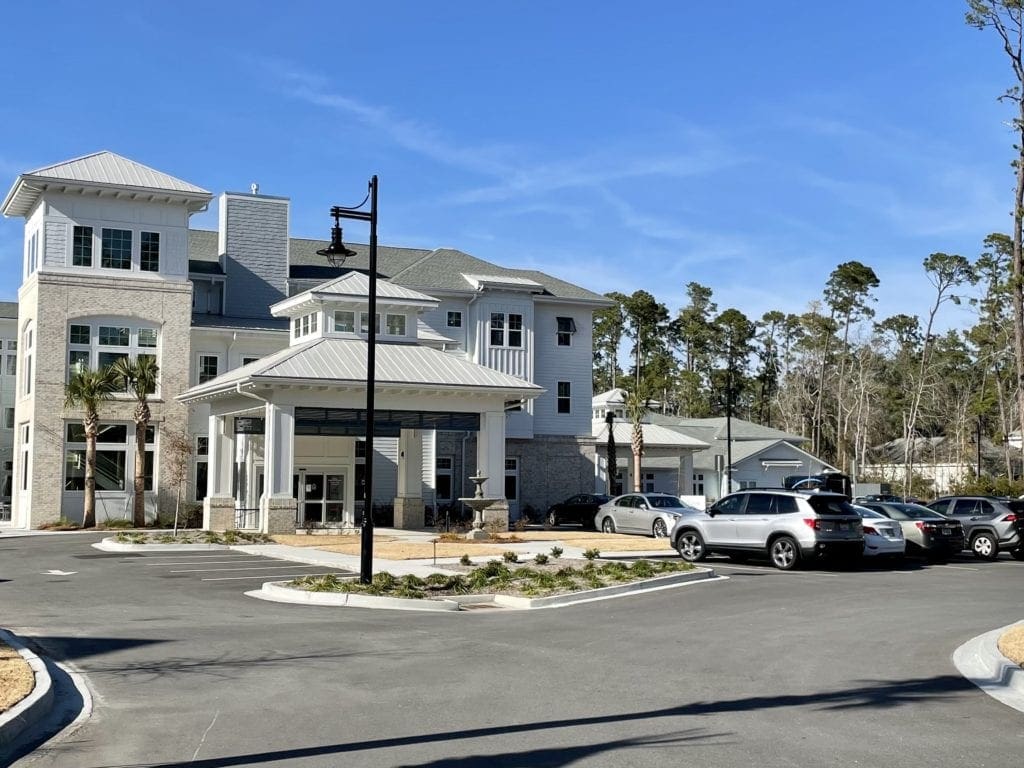 Walk in and see a group of young moms huddled in a cozy booth, coffee in hand, soaking in the parenting wisdom of one of our Thrive on Skidaway residents. Around a nearby table, there is a group of young, ambitious businessmen sharing a beer with several Thrive residents who are assisting in refining a business plan. At its core, Thrive Senior Living is about building community. It's about empowering you to make the most of everyday living – building meaningful relationships, having a sense of purpose and giving back to the local community.
Here, boredom is not an option. How about a game of pickleball or working up a sweat in the barre studio? After a hard day of play, you can enjoy spending time with friends by the fire pit or having a cocktail while watching a classic in the movie theater. And there is no shortage of local attractions. Thrive on Skidaway is located on Skidaway Island in Georgia, one of the most unique island communities in the country… well-known for its waterfront properties and golf courses. And—we're only a short distance from downtown Savannah, Georgia, a cultural and shopping destination. Come visit us, and you'll know why we say, this is where older adults come to live (and where their children wish they could live too).
Retirement meets Great Coffee
Come stop by Thrive on Skidaway Island, drink a delicious coffee and learn about Thrive and what we have to offer!